Bespoke flowers
Wedding accessories
Beautiful collection of
detailed bridal adornments
Feminine and elegant
bridal accessories
Custom order
We are creating a bespoke accessories for your Big day
Unique Wedding Hair Accessories Handcrafted in London, UK
CUSTOM ORDER
We are creating a bespoke accessories for your Big day
FREE SHIPPING
Free worldwide shipping on all area order above £100
QUALITY GUARANTEED
If your product aren't perfect, return them for a full refund
Delicate bespoke accessories
each flower and detail is handcrafted
Quick view

Sakura Flower Dangle mono-earring

Regular price

Sale price

$51.36
Quick view

Ivory Orchid Real Touch Wedding Hair clips

Regular price

Sale price

$154.09
Quick view

Unique flower crown style bridal headdress

Regular price

Sale price

$321.02
Quick view

Embroidered wedding dress belt

Regular price

Sale price

$154.09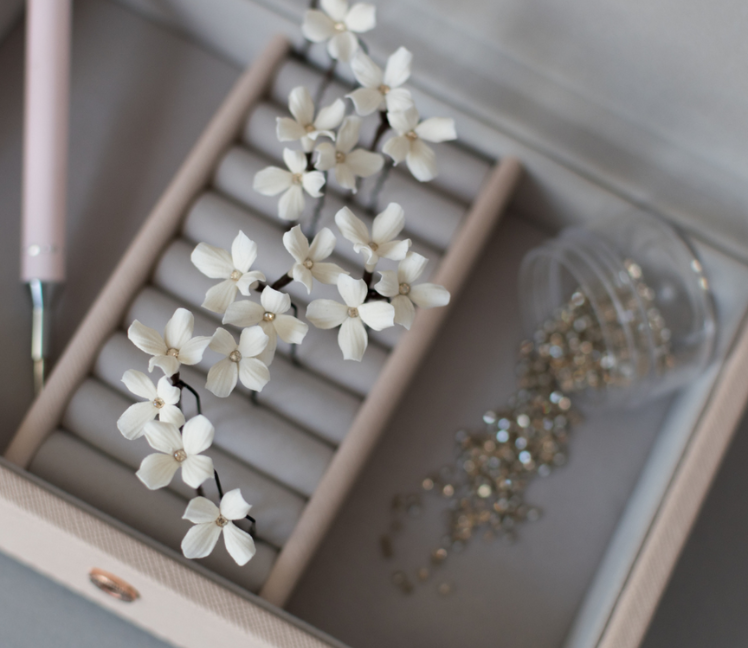 Wedding bobby pins with tiny ivory flowers
Popular set of hair pins with tiny ivory flowers. Ideal for an Updo, Half-Up Half-Down and other elegant wedding hairstyles.
more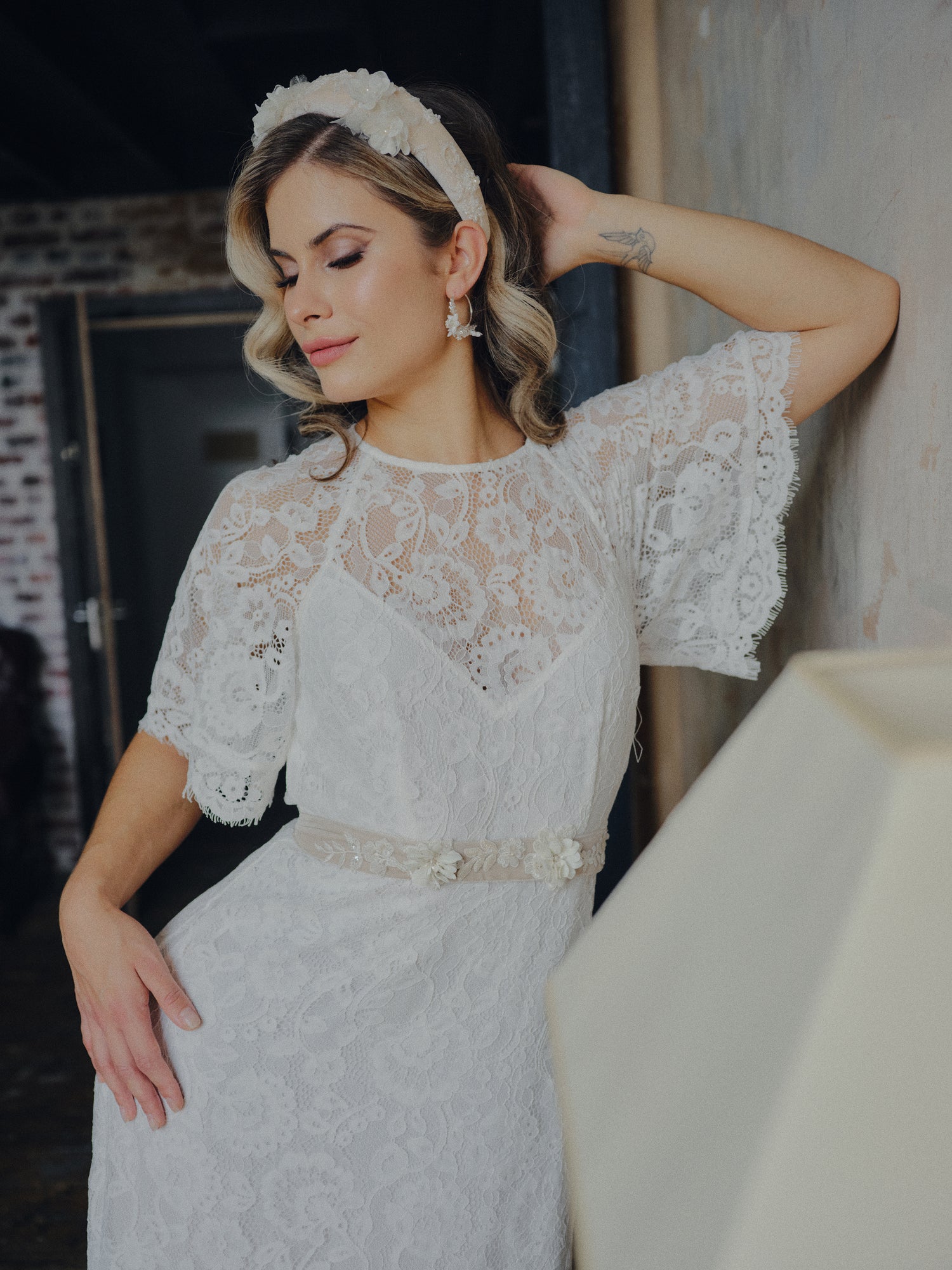 Quick view

Ivory Embroidered Alice Headband With Bespoke Flowers

Regular price

Sale price

$205.45
Quick view

Embroidered wedding dress belt

Regular price

Sale price

$154.09
SUBHEADING
Bundle Products

Floral motifs for your Big day...
Contact us to find out more or how we can help you better. Custom orders.